Persian Silk Tree/Mimosa Tree
Albizia julibrissin

General Information:
Although it can grow up to 50 feet tall, the mimosa tree is considered small. It can have multiple trunks and produces flowers in early summer and flat fruit in late summer.
Medicinal Uses:
The Persian silk tree can be decocted and taken orally for anxiety, cancer, depression, sleep problems, and sore throats. Externally it can be applied to insect bites, skin infections, ulcers, fractures, and sprains.
Did You Know:
This tree is native to Japan, China, Persia, and Iran. It was first introduced to the U.S. in 1745 and is now an invasive species in southern forests.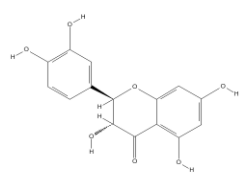 The chemical composition of Albizia julibrissin that enters our bay waters.