Aquatic Adventures 2023 Camps
Gulf Specimen's Aquatic Adventures Summer/Spring Camp 2023
Are you looking for something exciting and educational for your kids to do during spring break and/or during the summer? Then Gulf Specimen Aquarium is the place to be! Designed to provide kids with a fun, creative and educational experience. Through field trips, environmental games/activities, themed craft projects, and more, kids will find friends, fun and facts about the local ecosystems.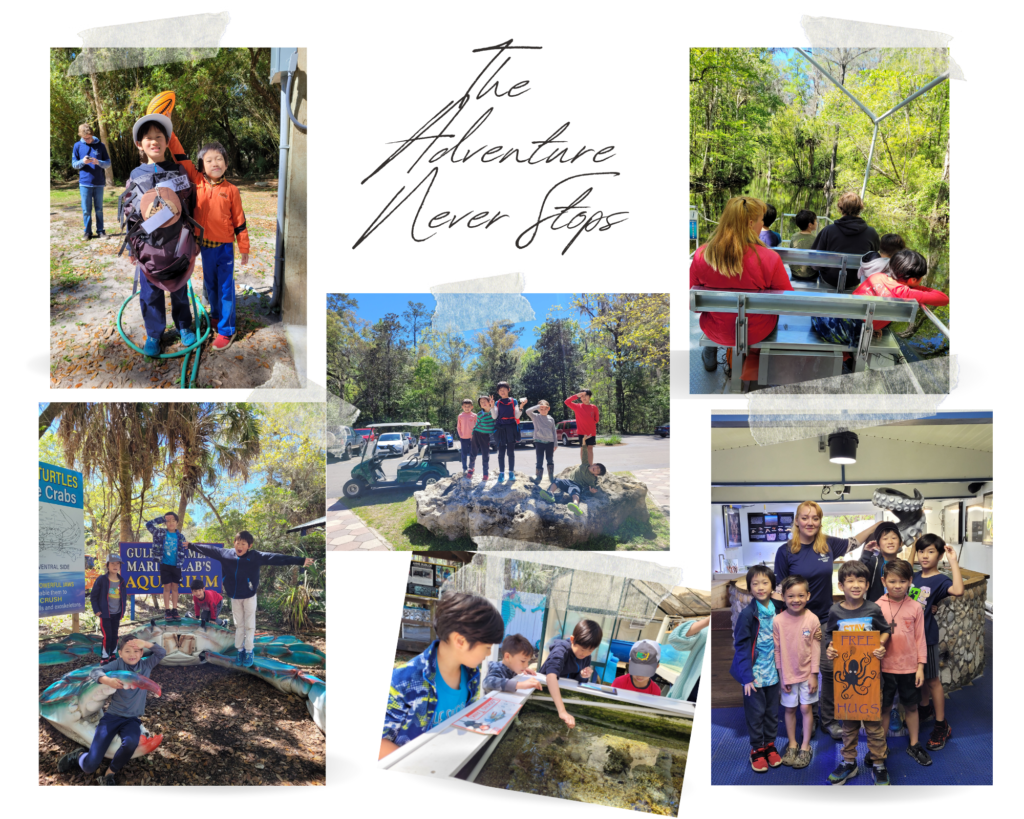 Hours:
Monday-Friday 9am-4pm.
Normal drop off/pick up 8:30am-9am and 4 – 4:30pm.
Price: 
Non Member – $200 per child
Member $190 per child
Multiple enrollment
Non members – $190 per child
Members – $180 per child
Age Groups:
6 – 8 and 9 – 10
To Register for Camp Submit a Registration and Waiver Form to Gspecimen@sprintmail.com! 
Contact:
Phone: (850)-984-5297
Email: gspecimen@sprintmail.co
If you would like to be considered for financial assistance please complete a registration and this form. Thank you
Forms can be printed and mailed/brought to us at Gulf Specimen, or emailed back to us. Payment can be taken over the phone, via check in the mail, or a check brought to us.