Serve with AmeriCorps
AmeriCorps is a national service program providing opportunities for individuals to serve their communities. In exchange for a living stipend, educational award and valuable on-the-job experience, members work for one year in nonprofit organizations, educational foundations and government agencies, helping mentor at-risk students, train job-seekers, conserve public land, and much more.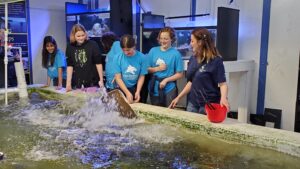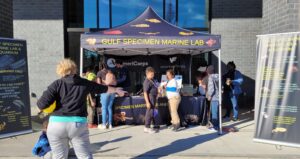 Gulf Specimen Marine Lab has partnered with Volunteer Florida and AmeriCorps to provide hands on learning experience in marine sciences. Imagine feeding sea turtles and sharks as a part of your daily work routine! Handling live marine life is one the many tasks that will frame your volunteer experience. These experiences include a variety of unique tasks such as outreach coordination, animal husbandry, media development, animal care, public interaction, drafting and design, among many other things. Gulf Specimens partnership offers our volunteer the ability to grow their own position and develop new skills. If interested in volunteering at the lab check out our job postings page or reach out at gspecimen@sprintmail.com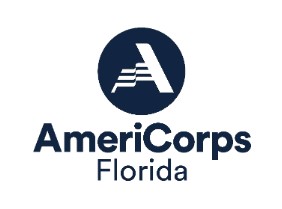 If you are looking for a new adventure in another field check out the AmeriCorps, and Volunteer Florida websites for their current open positions.
Click Here to Learn More About Volunteer Florida
Click Here to Learn More About AmeriCorps