Hurricane Hermine Affects on Gulf Specimen Marine Laboratory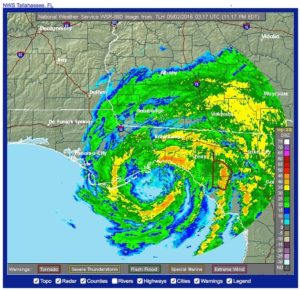 We are still here! We survived Hermine. The eye made landfall only 30 miles from us and we are only 18 miles from the worst damage. We have sustained damage and we are in need of donations because the preliminary assessment is we will not have FEMA or insurance coverage for all or part of the costs. The worst damage was to the Living Dock which is so essential to our work.
Due to the damage from Hurricane Hermine our website, telephone, and related systems and services will be limited for at least the next 24 hours and possibly. Please be patient as we recover and check here for updates. Thank you for your prayers and your support during this difficult time.

Category Uncategorized.
Comments Off

on Hurricane Hermine Affects on Gulf Specimen Marine Laboratory