Marine Algae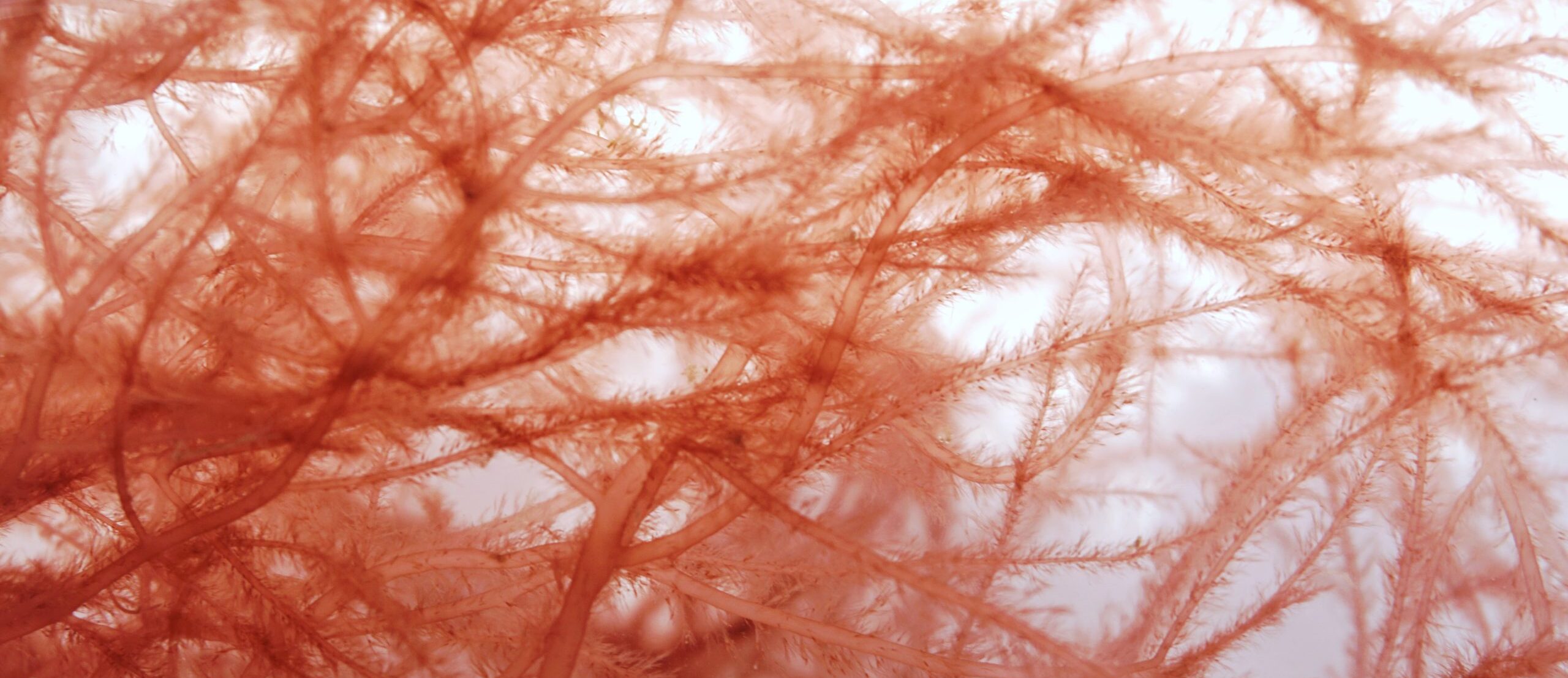 ---
A-2650 CAULERPA PROLIFERA
A beautiful green marine alga, exhibits highly differentiated branchlets that spring up from elongated rhizoids. Chewing the leaves is reported to produce hallucinations. CAUTION! Plants also contain toxic alkaloids.
Each: $15.50
---
CAULERPA MEXICANA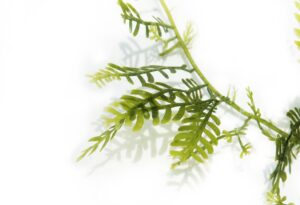 A fern shaped, green algae.
Each: $15.50
---
CAULERPA ASHMEADII
Each: $15.50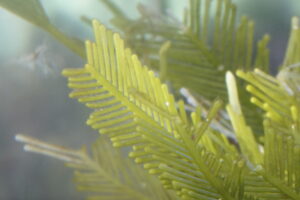 ---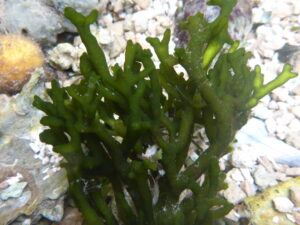 A-2670 DEAD MAN'S FINGERS,
Codium decorticatum
A diffusely branching dark green fleshy alga that grows up right from rocks.
Each: $15.50
---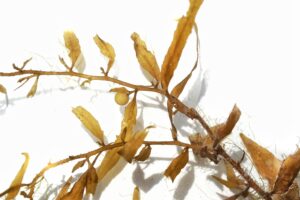 A-2680 SARGASSUM FILIPENDULA
Gulfweed, is a brown alga that is home to multitudes of little marine animals. Berry-like bladders contain air, causing the plants to float when detached from their holdfasts.
Each: $15.50
---
A-2690 PADINA SP.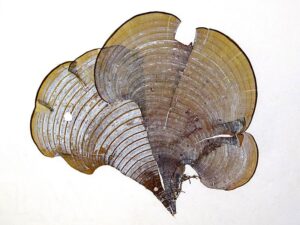 A brown, fan-shaped alga with felted holdfasts.
Each: $15.50
---
A-2710 HILDENBRANDIA PROTOTYPUS
A pinkish, calcareous alga that grows on rocks and shells. It does well in a simple aquarium and does not require much light to survive.
Each: $15.50
---
A-2712 GRACILARIA
A bluish green gelatinous alga used in making agar. One of the "edible" seaweeds, alleged to cleanse one's system of toxic metals and radioactive wastes by the health food establishment.
Each: $15.50
---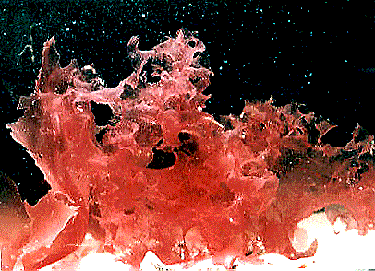 A-2713 RED NORI
Porphyra sp. and other species, that drift about with the tide. Considered a great delicacy in the Orient and Europe, this is one of the more eye catching species.
Each: $15.50
---
A-2714 LAURENCIA
Gelatinous, tufted yellow and green alga that grows on grass flats.
Each: $15.50
---
A-2715 CLADOPHORA COELOTHRIX
A bright green filamentous alga which forms compact balls, thrives in cool water and bright sunlight. Available November through April.
Each: $15.50
---
A-2716 KAPRAUNIA SCHNEIDERI,
A filamentous red alga that grows on rocks and mussel shells in the winter.
Each: $15.50
---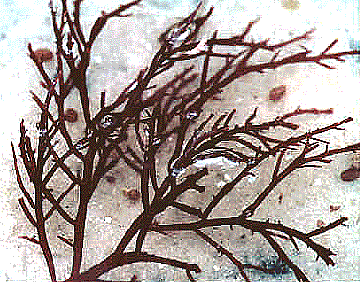 A-2717 AGARDHIELLA SUBULATA
They are a gorgeous reddish purple, gelatinous alga that is extensively branched. It is one of the truly tasty seaweeds.
Each: $15.50
---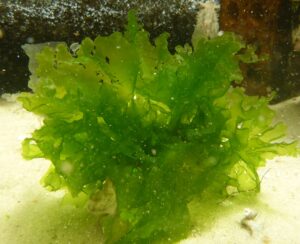 A-2641 SEA LETTUCE, Ulva lactucathe
This bright green "sea lettuce," is a nutritious source of protein and vitamins for both aquarium animals and humans. Reported to have 31% protein, polyunsaturated fatty acids and vitamins A, B1, B12, and C, it thrives in sun-lit aquaria. Also rich in such minerals as iodine, nickel, potassium and others, sea lettuce adds a flavorful, aesthetic garnish to shrimp and seafood dishes.
Each: $15.50
---
A-2719 ENTEROMORPHA FLEXULOSA
A filamentous green algae that makes excellent sea urchin food.
Per collection: $15.50
---
A-2720 DIGENEA SIMPLEX
A thick, hairy red alga that grows in thick mats and supports a wide variety of small invertebrates. Available from summer through fall.
Each: $15.50
---